My client's satisfaction is my only goal. I'm a Zillow 5 Star Agent that takes customer service very seriously.

See what some of my clients are saying about their experience with me below.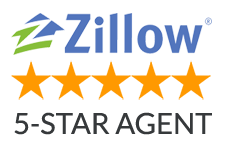 I live in northern California, a 7 hour drive to my condo in Pasadena.

Boris made selling my condo in Pasadena a stress free experience.

Along with getting the best price, he also took care of the storage and even lent me money to get the job done.

So if you ever need a friendly, calm, professional, I would highly recommend Boris.
Mark R -
Pasadena, CA
=================================
My husband Patrick and I recently re-located up to Portland Oregon for work. We have a lovely home in Pasadena and since I was (and still am) a bit leery of a long-term commitment to the Northwest we decided to maintain our home in So Cal and rent it out.

We had no idea where to start to find a trustworthy, capable real estate professional who could handle all the logistics and details of the rental and maintain the property while we were gone.

Fortunately a good friend of ours recommended Boris who from the get-go was responsive and completely buttoned up. He set an appointment to meet with us and review the property, ask about our needs and provide us with information and recommendations. He did this without even having the commitment from us which impressed us not only with his good nature but his professionalism and courtesy. It didn't take long for us to see that Boris would be the agent for us and we have been very happy with the decision.

When our schedules changed and we had to hasten our move to start the jobs, he took the reins and coordinated all aspects of preparing the house to rent, from coordinating repairs to cleaning services. He found us an ideal couple as tenants and performed all the contractual agreements with expediency.

He has been maintaining the property and interfacing on all matters with the tenants and also handles wayward mail which has been a lifesaver. We wholeheartedly recommend Boris as a real estate agent and property manager to our friends – you could truly not be in better hands.
M Briggs
Pasadena, CA
=================================
Boris helped my husband and I sell our old home and buy a new one. He was great. If we had any questions he was always available to answer them.

I highly recommend him.
Anita M -
Santa Clarita, CA